George Speaks about two false concepts used to cover up Pedophilia
Cyber Spy Actions
Listen to the program in the Austin Texas area on 89.1 fm – If you live outside the Austin Texas broadcast area you can listen live every sat. night to our live stream –  Click on this live stream every Sat. night  7-9pm, CDT
In addition listen to us on www.tunein.com – search Texas Liberty Radio
Go here to The Secret Truth old site – this will always be available even as we update our site to this new format
or – Stay here for future updates – we will be building a new site and will from now onward be posting here all new programs

---
"TURKEY INTRIGUE" – an article that will explain the recent events in Turkey – Doc file
---
"Osama bin Laden's son vows revenge against US for killing his father in audio message posted online -In a 21-minute speech released by Al-Qaeda, Hamza bin Laden promises to continue the global militant group's fight against the United States" – A PROBLEM WITH THIS REPORT IS THE SOURCE – SITE Intelligence Group, an organisation that tracks white supremacist and Jihadi Organisations online - In the most recent pronouncement by Hamza he threatens the Saudi Kingdom – HERE'S WHAT JAMES TRACY WRITES ABOUT THAT GROUP
---
PROGRAMS – Jan 1, – Dec. 31, 2017
March 18, 2017 – REBROADCAST – FIRST HOUR
George and Charlotte welcome Sean Stone author of "New World Order: Strategy of Imperialism"
While preparing his Senior Thesis in American History at Princeton University, Sean Stone came across the name of William Yandell Elliott, Professor Emeritus of history and government at Harvard through the first half of the 20th century. Stone found that Elliott had created a virtual "kindergarten" of Anglo-American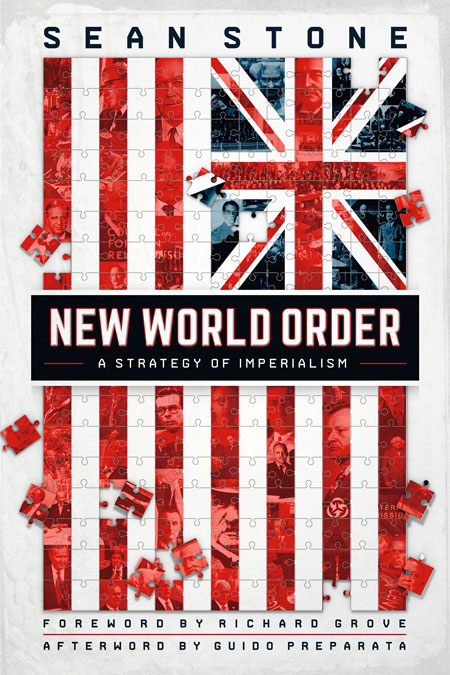 imperialists among his students, who included Henry Kissinger, Zbigniew Brzezinski, Samuel P. Huntington, and McGeorge Bundy. Upon further investigation, Stone came to understand Elliott's own integral role, as an advisor to six presidents, in connecting the modern national-security establishment with the British Round Table Movement's design to re-incorporate America into the British "Empire." Whether that goal has been achieved will be left to the reader to decide. But through this sweeping overview of world affairs, it cannot be denied that W.Y. Elliott's life and intellectual history demonstrate the strong interlocking relationship between academia, government, big business and … our future.
---
March 18, 2017 – SECOND HOUR
George discusses comments on Friday's Press Conference between Chancellor Merkel and President Trump he also has futher clips and comments on Obama's possible illegal transfer of monies to cover a shortfall in Obama Care.
Duncan Campbell site – Investigative Journalist - here you'll find and awesome amount of interception info and intelligence capability of the U.K.
March 18, 2017 – THIRD HOUR
George welcomes  Tony Gosling who's on vacation in Queensland, New Zealand and we discuss a plethora of political and geo-political topics.
---
March 11, 2017 – FIRST HOUR
George introduces us to a quick rundown on The Fukushima-Daiichi Nuclear which occured 6 years ago today and replays a previous program with Dr. Helen Caldicott
March 11, 2017 – REBROADCAST –  SECOND HOUR
George interviews Dr. John Apsley author of:
---
March 4, 2017 – FIRST HOUR
George covers the scandals and events of the week and speaks in support of President Trump
Did Obama misuse Trust monies intended for victims?
March 4, 2017 -REBROADCAST –  SECOND HOUR
President Trump's speech before a join session of congress is rebroadcast – slight editing of some applause was done to fit it into a 60minute program hour.
---
Feb. 25, 2017 – REBROADCAST – FIRST HOUR
President Trump spoke on Friday February 24, 2017 at the Conservative Political Action Conference at the Gaylord National Resorts and Convention Center at National Harbor, Maryland
Feb. 25, 2017 –  SECOND HOUR
George welcomes Billy Hayes an authority on HAARP which has just been reactivated in Alaska and other subjects and later George welcomes Tony Gosling for a update about the Ukraine, SITE, the Whitehouse news row and other subjects of interest.
---
Feb. 18, 2017 –  FIRST HOUR
George welcomes Tony Gosling to the program to discuss politics etc. and George finishes the latst 25 minutes explaing the state of a rebellious America. The recent protest in Berkeley at the University of California to Milo Yiannopoulos's visit and speaking engagement is testiment to students and especially radical elements who took over the protest to the fact that they care nothing about free speech of others they only care about their free speech.
Sol Stern writes about the FSM Free Speech Movement at Berkeley over fifty years ago in an artivle published in 2014
President Trump and The first Lady speak in Florida on Feb. 18, 2017
Feb. 18, 2017 – REBROADCAST –  SECOND HOUR
George welcomes Roger Stone author of: "The Making of the President 2016: How Donald Trump Orchestrated a Revolution"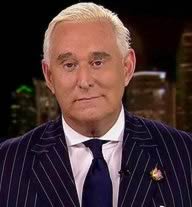 Roger Stone: The man behind the Stone Cold Truth  www.StoneColdTruth.Com

Roger Stone is a seasoned political operative and pundit. A veteran of nine national presidential campaigns, he served as a senior campaign aide to three Republican presidents. An outspoken libertarian, he is the author of the New York Times bestseller "The Man Who Killed Kennedy: The Case Against LBJ" and has written for Fox Opinion, Breitbart News, StoneZone.com, the Daily Caller and the Op-Ed page of the New York Times. A well-known voice in politics for over forty years, Roger Stone often gives insights on behind-the-scenes political agendas on Fox News and InfoWars and has been banned by CNN and MSNBC for his outspoken and politically in correct criticism of Bill and Hillary Clinton. Follow him at StoneColdTruth.Com
---
Feb. 11, 2017 –  FIRST HOUR
George welcomes Tony Gosling to the program to discuss politics etc. and George finishes the latst 25 minutes explaing the state of a rebellious America.
Feb. 11, 2017 –  SECOND HOUR
George welcomes Roger Stone author of: "The Making of the President 2016: How Donald Trump Orchestrated a Revolution"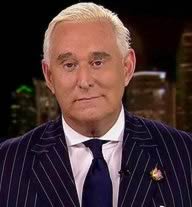 Roger Stone: The man behind the Stone Cold Truth  www.StoneColdTruth.Com

Roger Stone is a seasoned political operative and pundit. A veteran of nine national presidential campaigns, he served as a senior campaign aide to three Republican presidents. An outspoken libertarian, he is the author of the New York Times bestseller "The Man Who Killed Kennedy: The Case Against LBJ" and has written for Fox Opinion, Breitbart News, StoneZone.com, the Daily Caller and the Op-Ed page of the New York Times. A well-known voice in politics for over forty years, Roger Stone often gives insights on behind-the-scenes political agendas on Fox News and InfoWars and has been banned by CNN and MSNBC for his outspoken and politically in correct criticism of Bill and Hillary Clinton. Follow him at StoneColdTruth.Com
---
Feb. 4, 2017 –  FIRST HOUR – George and Charlotte cover the cashless society,  Erik Prince's solution to immigration problem,  Rep. Tulsi Gabbard's secret trip to Syria, Anat Admati banking solutions, General Wesley Clark, and American Ambassator to the U.N. Niki Haley
Below are techniques being employed to drive protests  nation-wide directed against President Trump
Themes

Rules for Radicals has various themes. Among them is his use of symbol construction to strengthen the unity within an organization.[3] He would draw on loyalty to a particular church or religious affiliation to create a structured organization with which to operate. The reason being that symbols by which communities could identify themselves created structured organizations that were easier to mobilize in implementing direct action. Once the community was united behind a common symbol, Alinsky would find a common enemy for the community to be united against.
The use of common enemy against a community was another theme of Rules for Radicals, with nonviolent conflict as a uniting element in communities.[6]
Alinsky would find an external antagonist to turn into a "common enemy" for the community within which he was operating. Often, this would be a local politician or agency that had some involvement with activity concerning the community. Once the enemy was established, the community would come together in opposition of it. This management of conflict heightened awareness within the community as to the similarities its members shared as well as what differentiated them from those outside of their organization.[3] The use of conflict also allowed for the goal of the group to be clearly defined. With an established external antagonist, the community's goal would be to defeat that enemy.[3]
Symbol construction helped to promote structured organization, which allowed for nonviolent conflict through another element in Alinsky's teaching, direct action. Direct action created conflict situations that further established the unity of the community and promoted the accomplishment of achieving the community's goal of defeating their common enemy.[2] It also brought issues the community was battling to the public eye. Alinsky encouraged over-the-top public demonstrations throughout Rules for Radicals that could not be ignored, and these tactics enabled his organization to progress their goals faster than through normal bureaucratic processes.[3]
Lastly, the main theme throughout Rules for Radicals and Alinsky's work was empowerment of the poor.[5] Alinsky used symbol construction and nonviolent conflict to create a structured organization with a clearly defined goal that could take direct action against a common enemy. At this point, Alinsky would withdraw from the organization to allow their progress to be powered by the community itself.[3] This empowered the organizations to create change.[2]
The Rules
"Power is not only what you have, but what the enemy thinks you have." Power is derived from 2 main sources – money and people. "Have-Nots" must build power from flesh and blood.
"Never go outside the expertise of your people." It results in confusion, fear and retreat. Feeling secure adds to the backbone of anyone.
"Whenever possible, go outside the expertise of the enemy." Look for ways to increase insecurity, anxiety and uncertainty.
"Make the enemy live up to its own book of rules." If the rule is that every letter gets a reply, send 30,000 letters. You can kill them with this because no one can possibly obey all of their own rules.
"Ridicule is man's most potent weapon." There is no defense. It's irrational. It's infuriating. It also works as a key pressure point to force the enemy into concessions.
"A good tactic is one your people enjoy." They'll keep doing it without urging and come back to do more. They're doing their thing, and will even suggest better ones.
"A tactic that drags on too long becomes a drag." Don't become old news.
"Keep the pressure on. Never let up." Keep trying new things to keep the opposition off balance. As the opposition masters one approach, hit them from the flank with something new.
"The threat is usually more terrifying than the thing itself." Imagination and ego can dream up many more consequences than any activist.
"The major premise for tactics is the development of operations that will maintain a constant pressure upon the opposition." It is this unceasing pressure that results in the reactions from the opposition that are essential for the success of the campaign.
"If you push a negative hard enough, it will push through and become a positive." Violence from the other side can win the public to your side because the public sympathizes with the underdog.
"The price of a successful attack is a constructive alternative." Never let the enemy score points because you're caught without a solution to the problem.
"Pick the target, freeze it, personalize it, and polarize it." Cut off the support network and isolate the target from sympathy. Go after people and not institutions; people hurt faster than institutions.
Feb. 4, 2017 –  SECOND HOUR
George and Patrick Wood discuss current politics, Trump's adminstration, Communatarianism, its implications and also discuss Patrick's Book "Technocracy Rising" Book Site
Patrick Wood is an author and lecturer who has stud­ied elite globalization policies since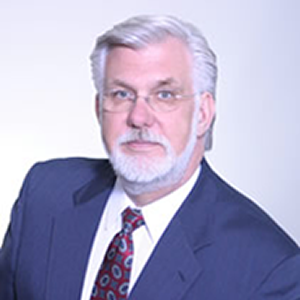 the late 1970's, when he partnered with the late Antony C. Sutton to co-author Trilaterals Over Washington, Volumes I and II. He remains a leading expert on the elitist Tri­lateral Commission, their policies and achievements in creating their self-proclaimed "New International Eco­nomic Order."
An economist by education, a financial analyst and writer by profession and an Amer­ican Constitutionalist by choice, Wood maintains a Biblical world view and has deep historical insights into the modern attacks on sovereignty, property rights and personal freedom. Such attacks are epitomized by the implementation of U.N. policies such as Agenda 21, Sustainable Development, Smart Growth and in education, the widespread adoption of Common Core State Standards.
Wood is a frequent speaker and guest on radio shows around the nation. His cur­rent research builds on Trilateral Commission hegemony, focusing on Technocracy, Transhumanism and Scientism, and how these are transforming global economics, politics and religion. The endgame, if ignored, will result in Scientific Dictatorship.
Wood is also editor of the online journal  Technocracy News and Trends
Feb. 4, 2017 – Rebroadcast - THIRD HOUR
George welcomes Anat Admati co-author of book"The Bankers Have New Clothes: What's Wrong with Banking and What to Do about It"
Ten Minute teaser update of short interview I had with Anat Ahmati 0n Feb. 3, 2017
What is wrong with today's banking system? The past few years have shown that risks in banking can impose significant costs on the economy. Many claim, however, that a safer banking system would require sacrificing lending and economic growth. The Bankers' New Clothes examines this claim and the narratives used by bankers, politicians, and regulators to rationalize the lack of reform, exposing them as invalid. Admati and Hellwig argue we can have a safer and healthier banking system without sacrificing any of the benefits of the system, and at essentially no cost to society. They show that banks are as fragile as they are not because they must be, but because they want to be–and they get away with it. Whereas this situation benefits bankers, it distorts the economy and exposes the public to unnecessary risks. Weak regulation and ineffective enforcement allowed the buildup of risks that ushered in the financial crisis of 2007-2009. Much can be done to create a better system and prevent crises. Yet the lessons from the crisis have not been learned. Admati and Hellwig seek to engage the broader public in the debate by cutting through the jargon of banking, clearing the fog of confusion, and presenting the issues in simple and accessible terms. The Bankers' New Clothes calls for ambitious reform and outlines specific and highly beneficial steps that can be taken immediately
Seeing through "the banker's new clothes": Anat Admati at TEDxStanford
Anat's appearance at thet the 2014 WEF – World Economic Forum in Davos Switzerland
Anat's appearance at thet the 2015 WEF – World Economic Forum in Davos Switzerland
Taking on the Banks: A Conversation with Anat Admati
Feb. 4, 2017 - Bonus Chat with George Butler and Tony Gosling 
Radio Page – Tony tweets at @TonyGosling
---
Jan. 28, 2017 –  FIRST HOUR
This following link will provide you much information on Representative Gabbard and will increase your knowledge of the Syrian situation – For Background on Representative Tulsi Gabbard go to her youtube site here!
George welcomes Tony Gosling a premiere journalist out of Bristol England – we will discuss a plethora of different issues from Prime Minister May and President Trump's Press conference, WEF World Economic Forum, U.S. Gabbard's outspoke criticism of aid to Syrian Rebels, to UK realities. – Tony's Bilderberg Page
Radio Page – Tony tweets at @TonyGosling
I was born in Gravesend, Kent in 1962 and brought up in Bromley, South London. I ended my formal education at Ilkley College in West Yorkshire with a Humanities degree, specialising in English Literature, from Bradford University. After working for a few years in the family aviation business I decided to have a go at radio journalism.
Volunteering at the GLC funded Radio Thamesmead (now Time FM 106.8) in South East London I eventually became their full-time volunteer editor of community programmes. RTM applied for, and got, an FM licence from the Radio Authority but as part of the financial deal manager Bob Smith took many of the best presenters off the air. I therefore left in 1991 for a researchers job at Greater London Radio, the BBC's station for London.
In 1992 I moved to BBC Radio Solent as a reporter and then on to BBC Wiltshire Sound, where I worked as Salisbury reporter, relief presenter and documentary maker. When Wiltshire Sound had a 'cash crisis' the BBC decided they no longer required my services. I moved to the Lake District where I took a year out then moved to Oxford where I got involved with environmental campaigning, volunteering at The Land Is Ours helping to organise land occupations in the mid to late 1990's.
After moving to Bristol and getting into investigative journalism I helped establish i-Contact video network and Ecovillage network UK. I spent a year on the National Executive of the NUJ and eight years as Secretary, then Vice-Chair of the Bristol branch of the National Union of Journalists until the 2009 AGM when I resigned from the Bristol executive.
I joined the Religious Society of Friends, or Quakers, in June 2005 and I delivered my first lecture on the Seventeenth Century Illuminati in October 2006.
Since Easter 2009 I have produced and presented Friday Drivetime, the weekly politics show on Bristol Community FM which gives a provincial perspective on the news 'in Bristol Britain and around the world'.
You can contact me here and get good quality photos of me here
Jan. 28, 2017 – Rebroadcast - SECOND HOUR
George and Charlotte welcome John Whitehead founder of The Rutherford Institute and author of "Battlefield America"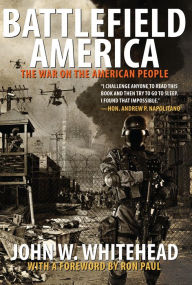 In Battlefield America: The War on the American People, the follow-up to his award-winning book A Government of Wolves: The Emerging American Police State, constitutional attorney John W. Whitehead paints a terrifying portrait of a nation at war with itself and which is on the verge of undermining the basic freedoms guaranteed to the citizenry in the Constitution. Indeed, police have been transformed into extensions of the military, towns and cities have become battlefields, and the American people have been turned into enemy combatants, to be spied on, tracked, scanned, frisked, searched, subjected to all manner of intrusions, intimidated, invaded, raided, manhandled, censored, silenced, shot at, locked up, and denied due process.
Yet this police state did not come about overnight. As Whitehead notes, this shift into totalitarianism cannot be traced back to a single individual or event. Rather, the evolution has been so subtle that most American citizens were hardly even aware of it taking place. Yet little by little, police authority expanded, one weapon after another was added to the police arsenal, and one exception after another was made to the standards that have historically restrained police authority. Add to this mix the merger of Internet mega corporations with government intelligence agencies, and you have the making of an electronic concentration camp that not only sees the citizenry as data bits but will attempt to control every aspect of their lives. And if someone dares to step out of line, they will most likely find an armed SWAT team at their door.
---
JAN. 21, 2017 – FIRST HOUR
George and Charlotte welcome Bradley C. Birkenfeld author of "Lucifer's Banker"
The Devil is in the Banking Details
As a private banker working for the largest bank in the world (UBS), Bradley C. Birkenfeld was an expert in Switzerland's shell-game of offshore companies and secret numbered accounts. He wined and dined ultrawealthy clients whose millions of dollars were hidden away from business partners, spouses and tax authorities.  As his client list grew, Birkenfeld lived a life of money, fast cars, and beautiful women, but when he discovered that UBS was planning to betray him, he blew the whistle to the US Government.
The Department of Justice scorned Birkenfeld's unprecedented whistle-blowing and attempted to silence him with a single charge of conspiracy. Yet Birkenfeld would not be intimidated. He took his secrets to the US Senate, the Securities and Exchange Commission ,and the Internal Revenue Service, where he prevailed.
His bombshell revelations helped the US Treasury recover over $15 billion (and counting) in back taxes, fines and penalties from American tax cheats. But Birkenfeld was shocked to discover that at the same time he was cooperating with the US Government, the Department of Justice was still doggedly pursuing him. He was arrested, pled guilty, and served thirty months in federal prison.  When he emerged, the Internal Revenue Service gave him a whistle-blower award for $104 million, the largest such reward in history.
A true, real-life thriller, Lucifer's Banker is a fascinating behind-the-scenes look at the secret Swiss banking industry and a harrowing account of our corrupt justice system. Readers will follow Birkenfeld and share his outrage with the incompetence and corruption at the Department of Justice, and they will cheer him on as he "hammers" one of the most well-known and powerful banks in the world.
Brad's Impact
UBS fined $780 million by the US government
UBS's entire Swiss executive management fired
UBS entered into a deferred prosecution agreement with the US
UBS forced to reveal 4,700 secret US account holders in Switzerland
UBS's US offshore business in Zurich, Geneva and Lugano closed
New US/Swiss tax treaty signed
3 US Senate hearings held
3 US Senate reports issued
3 IRS Amnesty Programs implemented
3 GAO Reports published
$15 billion repatriated back to the US
Swiss parliament compromises its 1934 bank secrecy laws
100 Swiss banks signed agreements with the US government
100,000 US citizens now in tax compliance with the US government
Multiple foreign governments investigating criminal conduct of UBS
Segment Idea-How One Whistleblower Triggered the Collapse of Offshore Banking
I'm contacting you with a segment idea about how one courageous international private banker blew the whistle on decades of dirty dealings by Swiss banks — and brought down a corrupt system that enabled powerful, moneyed people to hide assets and evade taxes.
The big idea: Bradley C. Birkenfeld blew the lid off the darkest secret in banking: how offshore banks enabled the ultra-wealthy to commit tax fraud in the billions of dollars. But it was a stinging betrayal by his own firm, UBS, that led him to come forward — and expose offshore banking as a system rigged for the ultrarich. His initial reward? A jail term. But his testimony helped the U.S. Treasury recover $15 billion in back taxes, fines and penalties — and forever ended offshore banking as we know it. After 30 months in prison, Birkenfeld's vindication came in the form of the largest IRS whistleblower award in history: $104 million.
Why it matters: Birkenfeld's adventures in whistle blowing provide a fascinating insider's look at how banks like his former employer make tax fraud easy for industrial magnates, politicians, royalty, celebrities, cartels and terrorists. His amazing story underscores the power of a single individual against powerful, complex and corrupt systems. His efforts helped right a profound wrong, spawning a wave of international investigations into offshore banking's previously hidden crimes. As a result, banking laws, the federal tax code and international tax treaties are now changing right before our eyes.
Birkenfeld can also discuss:
How Swiss private bankers ran a complex shell game of numbered accounts and offshore companies that benefited the wealthy and robbed governments of tax revenue.
How the firm Birkenfeld worked for betrayed him and his colleagues, which ultimately led to its undoing.
The inside story of how Birkenfeld was instrumental in helping the U.S. Department of Justice bring down UBS and the offshore banking system.
How his revelations sparked deep changes in offshore banking laws and tax treaties.
The new investigations and unprecedented cases now unfolding, such as UBS in France, and Apple in Ireland.
The source: Bradley C. Birkenfeld is the author of Lucifer's Banker: The Untold Story of How I Destroyed Swiss Bank Secrecy, (Greenleaf Book Group Press, October 2016). In 2005, he detonated his thriving career with Credit Suisse, Barclays Bank and UBS by revealing unprecedented information on bank-enabled tax fraud to U.S. authorities. His testimony was instrumental in proving that megabank UBS enabled ultra-wealthy Americans to commit massive tax fraud. As a philanthropist, he now supports whistle-blowing initiatives worldwide. He is a passionate, fascinating and animated speaker — articulate and extremely telegenic.
UBS Articles
FRANCE
Morningstar, January 12, 2017
Court of Human Rights Denies UBS Appeal Regarding 1.1 Billion Euro Bond in French Tax Case
UBS Group AG has lost a bid to appeal its treatment by France's legal system at the European Court of Human Rights, which ruled that the Swiss bank had not had its right to be presumed innocent violated. Read full article
FRANCE
finews.asia, January 5, 2017
France Borrows U.S. Methods in UBS Tax Case
UBS is fighting a bitter battle in France over hidden offshore accounts. Now, French officials have found a new and untested way to extract millions from the Swiss bank. Read full article
LUXEMBOURG
The Guardian, January 1, 2017
Jean-Claude Juncker blocked EU curbs on tax avoidance, cables show
The president of the European commission, Jean-Claude Juncker, spent years in his previous role as Luxembourg's prime minister secretly blocking EU efforts to tackle tax avoidance by multinational corporations, leaked documents reveal. Read full article

FRANCE
Swissinfo, December 20, 2016
UBS accused over cross-border 'tax fraud money laundering'
French prosecutors have accused UBS France, its Swiss headquarters and French and Swiss bankers of orchestrating a vast cross-border system of "tax fraud money laundering", according to a 126-page prosecution summary seen by the Swiss newspaper Le Temps. Read full article
SWITZERLAND
The Local, November 14, 2016
Swiss donation to Clinton Foundation sparks debate
The Swiss foreign ministry is in the spotlight for donating nearly 500,000 francs to the Clinton Foundation in 2011, when Switzerland and the US were locked in a dispute over tax evasion. Read full article

SPAIN
Swissinfo, October 7, 2016
Madrid requests Spanish citizens' UBS data from Switzerland
Spain's tax authorities have made an official request to Switzerland for information on UBS bank account holders in Spain, the bank confirmed on Friday. Read full article
GREECE
Financial Times, July 19, 2016
Greek tax investigators raid home of former local UBS bank boss
Greek investigators have raided the home of a former local boss of UBS as part of a widening investigation into suspected tax evasion.
The raid on Christos Sclavounis' Athens residence on July 4 is the latest attempt by cash-strapped European nations to pierce the secrecy of Swiss banks in the hope of boosting depleted coffers. Police took away computers, documents and disks, according to people with knowledge of the raid. Read full article (you'll need to be a suscriber).
FRANCE
Swissinfo, July 5, 2016
UBS ordered to comply with French request
The Swiss tax authority has ordered Switzerland's largest bank UBS to turn over information linked to a French investigation. Read full article
FRANCE
Bloomberg, June 27, 2016
French Prosecutors Said to Recommend UBS Face Trial in Tax Case
French prosecutors are recommending that UBS Group AG and its French unit face a criminal trial over allegations it helped clients evade taxes following a probe that caused the bank to post a 1.1 billion-euro ($1.2 billion) bail to cover a potential penalty, according to a person familiar with the matter. Read full article
BELGIUM
BBC, February 26, 2016

UBS investigated for tax fraud and money laundering in Belgium
A statement from prosecutors said: "The Swiss bank is suspected of having directly, and not via its Belgian subsidiary, approached Belgian clients to convince them to set up constructions aimed at evading taxes." Read full article
ITALY
Bloomberg, February 26, 2015
Swiss Banks Try to Keep Italian Clients After Tax Deal
Swiss asset managers, faced with the prospect of an exodus of Italian funds, have won a reprieve. An agreement allowing the two nations to share information that was signed Monday means Italy will remove Switzerland from a black list, enabling Italians to come clean on undeclared Swiss funds on better terms and keep their money where it is. Read full article
GLOBAL
Committee for the Abolition of Illegitimate Debt (CADTM), February 12, 2015
UBS and HSBC, the executives of international tax evasion
Thanks to the "Swiss leaks" HSBC is back in the news. But they are not alone, other banks including UBS, have also organised large-scale tax frauds and evasion.  Read full article
GERMANY
SPIEGEL ONLINE, August 10, 2012
The 'Singapore Connection':  German Tax Investigators Set Their Sights on UBS
The German state of North Rhine-Westphalia has made headlines by buying data on Swiss bank accounts in a crackdown on German tax evaders. But now they have found evidence that Swiss bank UBS may have helped Germans shift their assets to Singapore before a tax treaty between Germany and Switzerland goes into effect next year. Read full article
UBS Fines
Top Ten UBS Fines
January 5, 2017
Currency Markets and Benchmark Interest Rates Rigging
FINE: $203 MILLION
March 10, 2016
UBS Bankers Bonuses Ruled Illegal in England
FINE: $130 MILLION
May 20, 2015
Currency Market and LIBOR Scandal
FINE: $545 MILLION
September 30, 2014
Offshore Tax Evasion and Money Laundering in France
FINE: $1.4 BILLION
July 29, 2014
Offshore Tax Evasion in Germany
FINE: $403 MILLION
July 25, 2013
Mortgage-Backed Securities Fraud
FINE: $885 MILLION
December 19, 2012
Currency Market LIBOR Rigging
FINE: $1.5 BILLION
May 4, 2011
Securities Fraud in the Muni Bond Derivatives Market
FINE: $160 MILLION
February 18, 2009
Offshore Tax Evasion in the United States
FINE: $780 MILLION
May 10, 2004
Illegal Transfer of US Currency to Embargoed Countries
FINE: $100 MILLION
GRAND TOTAL: $6,106,000,000
US Government Accountability Office
Reports
IRS Whistleblower Program
Billions Collected, but Timeliness and Communication Concerns May Discourage Whistleblowers
October 2015
Offshore Tax Evasion
IRS Has Collected Billions of Dollars, but May be Missing Continued Evasion
March 2013
Tax Whistleblowers
Incomplete Data Hinders IRS's Ability to Manage Claim Processing Time and Enhance External Communications
August 2011
The Swiss government plans to dramatically increase international cooperation on fiscal transparency, sharing private information about clients of the country's banks.
The automatic exchange of information (AEOI) on bank accounts will be spread to 22 more countries, including Argentina, Mexico, Brazil, and Uruguay as well as India and South Africa, according to the Federal Department of Finance.
The move aims to put an end to Switzerland's long-protected banking secrecy practices as well as stopping wealthy foreigners from hiding their undeclared income in the country.
 Russia to get access to citizens' financial information in 80 countries
The AEOI system is a global standard introduced by the Organization for Economic Cooperation and Development (OECD) to fight tax evasion. As part of the regulations, all banks are obliged to send client information to national tax authorities with data on foreign residents to be shared with tax authorities in the customers' home countries.
Switzerland has been the focus of debate on black money allegedly stashed by foreign residents behind its strong banking secrecy walls.
Consultations will be held next March with the accords expected to come into force by January 2018 and information exchange to start a year later, according to the statement.
The government says, "This will contribute to strengthening the competitiveness, the credibility, and integrity of Switzerland's financial center."
Switzerland has already agreed to automatic information exchange agreements with 38 other countries, including all of the EU, Gibraltar, and Australia. Data sharing will start as soon as the next year.
The Swiss parliament is currently contemplating similar pacts with Canada, Japan, South Korea, Iceland, Norway and the British crown dependencies of Jersey, Guernsey and the Isle of Man.
Articles
JAN. 21, 2017 – SECOND HOUR

George replays President's Trump's inaugural speech and also has a exclusive interview with Patrick Wood author of "Technocracy Rising" and his site is Technocracy News and Trends – we'll discuss Trump's election and comment on the recently concluded WEF World Economic Forum in Davos Switzerland.
Transcript of President Donald J. Trump's Inaugural Speech
---
JAN. 14, 2017 – FIRST HOUR
George and Charlotte preview and discuss the annual WEF World Economic Forum meeting in Davos, Switzerland in addition to pointing out relevant info needed to understand the essence of this mind warp meeting where all minds are influenced and some describe would be akin to brain washing by degree. WEF – World Economic Forum Site
Samuel Huntington – at Davos 2004 Clash of Civilization
Samuel Huntington and The Clash of Civilizations
JAN. 14, 2017 –REBROADCAST –  SECOND HOUR
George and Charlotte welcome Robert Paxton author of "The Anatomy of Fascism"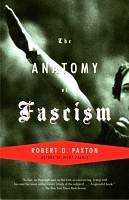 From the author of Vichy France, a fascinating, authoritative history of fascism in all its manifestations, and how and why it took hold in certain countries and not in others. excerpts follow from the book
P. 41…. fascism is more plausibly linked to a set of "mobilizing passions" that shape fascist action than to a consistent and fully articulated philosophy. At bottom is a passionate nationalism. Allied to it is a conspiratorial and Manichean view of history as a battle between the good and evil camps, between the pure and the corrupt, in which one's own community or nation has been the victim. In this Darwinian narrative, the chosen people have been weakened by political parties, social classes, inassimilable minorities, spoiled rentiers, and rationalist thinkers who lack the necessary sense of community. These "mobilizing passions," mostly taken for granted and not always overtly argued as intellectual propositions, form the emotional lava that set fascism's foundations
P. 201…The language and symbols of an authentic American fascism would, of course, have little to do with the original European models. They would have to be as familiar and reassuring to loyal Americans as the language and symbols of the original fascisms were familiar and reassuring to many Italians and Germans, as Orwell suggested. Hitler and Mussolini, after all, had not tried to seem exotic to their fellow citizens. No swastikas in an American fascism, but Stars and Stripes (or Stars and Bars) and Christian crosses. No fascist salute, but mass recitations of the pledge of allegiance. These symbols contain no whiff of fascism in themselves, of course, but an American fascism would transform them into obligatory litmus tests for detecting the internal enemy.
P. 201…Around such reassuring language and symbols and in the event of some redoubtable setback to national prestige, Americans might support an enterprise of forcible national regeneration, unification, and purification. Its targets would be the First Amendment, separation of Church and State (creches on the lawns, prayers in schools), efforts to place controls on gun ownership, desecrations of the flag, unassimilated minorities, artistic license, dissident and unusual behavior of all sorts that could be labeled antinational or decadent
P. 220……Giving up free institutions," especially the freedoms of unpopular groups, is recurrently attractive to citizens of Western democracies, including some Americans. We know from tracing its path that fascism does not require a spectacular "march" on some capital to take root; seemingly anodyne decisions to tolerate lawless treatment of national "enemies" is enough
Important Note: Ayn Rand chose Leonard Peikoff to be her successor as the spokesman for Objectivism he later penned a book entitled:
"The Ominous Parallels: The End of Freedom in America" – And in this brilliantly reasoned, thought-provoking book we learn why, as he demonstrates how far America has been detoured from its original path and led down the same road that Germany followed to Nazism. Self-sacrifice, Oriental mysticism, racial "truth," the public good, doing one's duty–these are among the seductive catch-phrases that Leonard Peikoff dissects, examining the kind of philosophy they symbolize, the type of thinking that lured Germany to its doom and that he says is now prevalent in the United States. Here is a frightening look at where America may be heading, a clarion call for all who are concerned about preserving our right to individual freedom.

Here below Leonard Peikoff lists parallels:
Each of the philosophic principles essential to the rise of Nazism in Germany has a counterpart in present-day America.

Is the freest country on earth moving toward totalitarian dictatorship? What were the factors that enabled the Nazis to seize power in pre-war Germany? Do those same conditions exist in America today?
These are the questions raised — and answered, with frightening clarity — by Leonard Peikoff, Ayn Rand's intellectual heir, in his powerful book The Ominous Parallels.
"We are drifting to the future, not moving purposefully," Peikoff warns. "But we are drifting as Germany moved, in the same direction, for the same kind of reason."
Some of the "ominous parallels" between pre-Hitler Germany and the United States that Peikoff identifies are:
Liberals who demand public control over the use and disposal of private property — social security, more taxes, more government control over the energy industry, medicine, broadcasting, etc.
Conservatives who demand government control over our intellectual and moral life — prayer in the schools, literary censorship, government intervention in the teaching of biology, the anti-abortion movement, etc.
Political parties devoid of principles or direction and moved at random by pressure groups, each demanding still more controls.
A "progressive," anti-intellectual educational system that, from kindergarten to graduate school, creates students who can't read or write — students brainwashed into the feeling that their minds are helpless and they must adapt to "society," that there is no absolute truth and that morality is whatever society says it is.
A student radical movement (from the 1960's through the violent anti-nukers and ecology fanatics of today) who are, Peikoff maintains, the "pre-Hitler youth movement resurrected." The radicals are nature worshippers who attack the middle class, science, technology, and business.
The rise of defiant old-world racial hatreds disguised as "ethnic-identity" movements and "affirmative action."
A pervasive atmosphere of decadence, moral bankruptcy, and nihilist art accompanied by the rise of escapist mystic cults of every kind — astrology, "alternative medicine," Orientalists, extrasensory perception, etc.
In an introduction to Peikoff's book, Ayn Rand describes The Ominous Parallels as, "the first book by an Objectivist philosopher other than myself" and goes on to say that, "If you do not wish to be a victim of today's philosophical bankruptcy, I recommend The Ominous Parallels as protection and ammunition. It will protect you from supporting, unwittingly, the ideas that are destroying you and the world."
In brilliantly reasoned prose, Peikoff argues that the deepest roots of German Nazism lie not in existential crises, but in ideas — not in Germany's military defeat in World War I or the economic disasters of the Weimar Republic that followed, but in the philosophy that dominated pre-Nazi Germany. Although it was mediated by crises, Peikoff demonstrates that German Nazism was the inevitable climax of a centuries-long philosophic development, preaching three fundamental ideas: the worship of unreason, the demand for self-sacrifice and the elevation of society or the state above the individual.
"These ideas," Peikoff says, "are the essence of Nazism and they are exactly what our leading universities are now spreading throughout this country. This is the basic cause of all the other parallels."
---
JAN. 7, 2017 – FIRST HOUR
George covers current news, The Oslo Peace Forum, Trump twitting, Congress certifies Election etc.
View the complete speeches by Henry Kissinger and Dr. Brzezinski below:
JAN. 7, 2017 – SECOND HOUR
George welcomes Tony Gosling a premiere journalist out of Bristol England – we will discuss a plethora of different issues from 911, politics, the Middle East to UK realities. – Tony's Blderberg Page
Radio Page – Tony tweets at @TonyGosling
I was born in Gravesend, Kent in 1962 and brought up in Bromley, South London. I ended my formal education at Ilkley College in West Yorkshire with a Humanities degree, specialising in English Literature, from Bradford University. After working for a few years in the family aviation business I decided to have a go at radio journalism.
Volunteering at the GLC funded Radio Thamesmead (now Time FM 106.8) in South East London I eventually became their full-time volunteer editor of community programmes. RTM applied for, and got, an FM licence from the Radio Authority but as part of the financial deal manager Bob Smith took many of the best presenters off the air. I therefore left in 1991 for a researchers job at Greater London Radio, the BBC's station for London.
In 1992 I moved to BBC Radio Solent as a reporter and then on to BBC Wiltshire Sound, where I worked as Salisbury reporter, relief presenter and documentary maker. When Wiltshire Sound had a 'cash crisis' the BBC decided they no longer required my services. I moved to the Lake District where I took a year out then moved to Oxford where I got involved with environmental campaigning, volunteering at The Land Is Ours helping to organise land occupations in the mid to late 1990's.
After moving to Bristol and getting into investigative journalism I helped establish i-Contact video network and Ecovillage network UK. I spent a year on the National Executive of the NUJ and eight years as Secretary, then Vice-Chair of the Bristol branch of the National Union of Journalists until the 2009 AGM when I resigned from the Bristol executive.
I joined the Religious Society of Friends, or Quakers, in June 2005 and I delivered my first lecture on the Seventeenth Century Illuminati in October 2006.
Since Easter 2009 I have produced and presented Friday Drivetime, the weekly politics show on Bristol Community FM which gives a provincial perspective on the news 'in Bristol Britain and around the world'.
You can contact me here and get good quality photos of me here
---