Listen to the program in the Austin Texas area on 89.1 fm – If you live outside the Austin Texas broadcast area you can listen live every sat. night to our live stream –  Click on this live stream every Sat. night  7-9pm, CDT
Go here to The Secret Truth old site – this will always be available even as we update our site to this new format
or – Stay here for future updates – we will be building a new site and will from now onward be posting here all new program
---
Excerpt:
"Goldman Sachs paid Hillary Clinton $675,000 for three speeches, but an even bigger Wall Street player stands ready to mold and enact her economic and financial policy if she becomes president.
BlackRock is far from a household name, but it is the largest asset management firm in the world, controlling $4.6 trillion in investor funds — about a trillion dollars more than the annual federal budget, and five times the assets of Goldman Sachs. And Larry Fink, BlackRock's CEO, has assembled a veritable shadow government full of former Treasury Department officials at his company.
Fink has made clear his desire to become treasury secretary someday. The Obama administration had him on the short list to replace Timothy Geithner. When that didn't materialize, he pulled several members of prior Treasury Departments into high-level positions at the firm, which may improve the prospects of realizing his dream in a future Clinton administration.
And his priorities appear to be so in sync with Clinton's that it's not entirely clear who shares whose agenda."
The above article in The Intercept shows and demonstrates without a doubt that Hillary has strong ties to Wall Street and the money interests, Ron Paul a true Liberty leader led a movement against these money interests but was sabotaged by many congressional members including Bernie Sanders.
Excerpt:
Hillary Clinton has received a mixture of plaudits and qualified skepticism for her Wall Street reform plan. She insists that the plan is tougher than those of her Democratic presidential rivals, because it targets more participants in the financial industry beyond the big banks.
But Clinton's plan was mute on a key sector of the industry: asset management firms, like BlackRock or Vanguard or Fidelity, which control a staggering $30 trillion in global wealth.
And a number of Clinton's ideas mirror the preferences of leading asset managers, who would profit from crackdowns on their competition — the big banks — while they get a pass.
That's probably not a coincidence. Cheryl Mills, arguably Clinton's closest adviser, sits on the board of directors of BlackRock, the largest asset management firm in the world, with $4.5 trillion in investor assets.
Below is Blackrock's Institutional Ownership – this truly the mammon center and controlling power center behind Hillary's campaign

Click on the column header links to resort ascending (▲) or descending (▼).
| Owner Name | Date | Shared Held | Change (Shares) | Change (%) | Value (in 1,000s) |
| --- | --- | --- | --- | --- | --- |
| PNC FINANCIAL SERVICES GROUP, INC. | 06/30/2016 | 34,612,092 | 2,280 | .01 | 12,832,087 |
| NORGES BANK | 12/31/2015 | 9,351,036 | (333,672) | (3.45) | 3,466,803 |
| WELLINGTON MANAGEMENT GROUP LLP | 06/30/2016 | 8,931,513 | (179,589) | (1.97) | 3,311,269 |
| VANGUARD GROUP INC | 06/30/2016 | 7,326,122 | 150,093 | 2.09 | 2,716,086 |
| STATE STREET CORP | 06/30/2016 | 4,907,122 | (123,167) | (2.45) | 1,819,266 |
| BANK OF AMERICA CORP /DE/ | 06/30/2016 | 4,513,091 | 138,401 | 3.16 | 1,673,183 |
| FMR LLC | 06/30/2016 | 4,139,658 | 65,452 | 1.61 | 1,534,737 |
| JPMORGAN CHASE & CO | 06/30/2016 | 3,372,334 | 214,254 | 6.78 | 1,250,259 |
| CAPITAL WORLD INVESTORS | 06/30/2016 | 3,282,208 | 31,191 | .96 | 1,216,846 |
| BLACKROCK INSTITUTIONAL TRUST COMPANY, N.A. | 06/30/2016 | 3,159,315 | (29,145) | (0.91) | 1,171,284 |
| MIZUHO FINANCIAL GROUP INC | 06/30/2016 | 3,067,485 | 0 | 0.00 | 1,137,239 |
| PRICE T ROWE ASSOCIATES INC /MD/ | 06/30/2016 | 2,821,933 | 213,852 | 8.20 | 1,046,203 |
| MORGAN STANLEY | 06/30/2016 | 2,361,095 | (208,295) | (8.11) | 875,352 |
| MASSACHUSETTS FINANCIAL SERVICES CO /MA/ | 06/30/2016 | 2,315,297 | (391,428) | (14.46) | 858,373 |
| WELLS FARGO & COMPANY/MN | 06/30/2016 | 1,906,649 | 32,016 | 1.71 | 706,871 |
---

---
 "TURKEY INTRIGUE" – an article that will explain the recent events in Turkey – Doc file
---
"Osama bin Laden's son vows revenge against US for killing his father in audio message posted online -In a 21-minute speech released by Al-Qaeda, Hamza bin Laden promises to continue the global militant group's fight against the United States" – A PROBLEM WITH THIS REPORT IS THE SOURCE – SITE Intelligence Group, an organisation that tracks white supremacist and Jihadi Organisations online - In the most recent pronouncement by Hamza he threatens the Saudi Kingdom – HERE'S WHAT JAMES TRACY WRITES ABOUT THAT GROUP
---
PROGRAMS 2016
Aug. 27, 2016 – FIRST HOUR
George produces a "Special Program" in support of Alex Jones saying he does not have a dark heart like some have alleged but his heart is in the right place in trying to attain the truth about very important issues and topics threatening our National Security. Subjects covered are 911, Oklahoma Bombing and Sandy Hook Shooting.
Oklahoma Bombing – Charles Key Speaking
911 Truth – Dr. Daniele Ganser Speaking
Sandy Hook – Wolfgang Halbig Speaking
Aug. 27, 2016 –REBROADCAST -  SECOND HOUR
George welcome Dr. James Tracy who first uncovered problems with Sandy Hook and pursued the truth on a number of issues such as 911, Oklahoma Bombing.
---
Rulership
Aug. 20, 2016 – FIRST HOUR
George Discusses Rulership and how the elite rule us. We must begin to awaken to the sophisticated slavery that has been imposed on us.  

 F.I.E.F.F…Dom – Fieffdom
Financial - most of the Central Banks are privately owned thus money is created out of thin air for the wealthy elite
Intellectual – our schools have become training grounds for non-believing world citizens not American Citizens
Energy – free energy has been suppressed
Force – the monopoly of force maintains the elite world order
Food – is a weapon directed against our health and well being
Aug. 20, 2016 - REBROADCAST – SECOND HOUR – George welcomes Daniel Estulin author of "TransEvolution: The Coming Age of Human Deconstruction"
Ar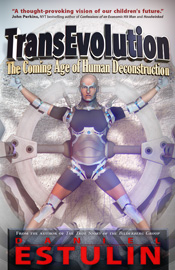 guing that the race to better humankind is about to go to a new dimension as a result of a nanotechnological revolution, this enthralling read purports that the depth of progress and technological development is such that people in the very near future may no longer be fully human. TransEvolution discusses the transition from human to someone—or something—new and different and the increasing trend of implementing prosthetics, organ implants, bionic eyes, hearing aids, and other technological augmentations. Humans are capable of doing things they never imagined would be possible 20 years ago, and the rapid growth of this trend is nowhere near its end. But do the benefits of these advancements come with a price? Is humanity in danger because of this domination of science and technology? Bestselling author Daniel Estulin describes his vision of the future in which he believes the elite will employ their Promethean plans
---
Aug. 13, 2016 – FIRST HOUR
George Discusses Rulership and how the elite rule us. We must begin to awaken to the sophisticated slavery that has been imposed on us.  

 F.I.E.F.F…Dom – Fieffdom
Financial - most of the Central Banks are privately owned thus money is created out of thin air for the wealthy elite
Intellectual – our schools have become training grounds for non-believing world citizens not American Citizens
Energy – free energy has been suppressed
Force – the monopoly of force maintains the elite world order
Food – is a weapon directed against our health and well being
 Aug. 13, 2016 – Rebroadcast –  SECOND HOUR
George Discusses his most recent article entitled "Commies Versus Cronies" – who is behind the Communist Movement. George's good friend put together an in depth look at Collectivism a number of years ago.
Eric Samuelson put this study entitled "A Brief Chronology of Collectivism" together in 1997 it is the most enlightening insight of the origin, characteristics and manifestations of Collective Thought. 
Rockefeller, Ford Foundations Behind World Social Forum (WSF). The Corporate Funding of Social Activism
Excerpt from article:
"Funding dissent
From the outset in 2001, the World Social Forum was funded by governments and corporate foundations, including the Ford Foundation which has ties to US intelligence.
The anti-globalization movement is opposed to Wall Street and the Texas oil giants controlled by Rockefeller, et al. Yet the foundations and charities of Ford, Rockefeller et al will generously fund progressive anti-capitalist networks as well as environmentalists (opposed to Wall Street and Big Oil), etc. with a view to ultimately overseeing and shaping their various activities.
The mechanisms of "manufacturing dissent" require a manipulative environment, a process of arm-twisting and subtle co-optation of  a small number of key individuals within "progressive organizations", including anti-war coalitions, environmentalists and the anti-globalization movement. Many leaders of these organizations have in a sense betrayed their grassroots.
The corporations are funding dissent with a view to controlling dissent."
The above article and excerpt illustrates how the foundations have been funding the movements on the left to establish world communism. This is part of the ultra capitalists plan to dominate through continued control of the money system leveling everyone else down to a subsistence level with everyone envying for government programs and entitlements.
---
Aug. 6, 2016 – FIRST HOUR
George Discusses his most recent article entitled "Commies Versus Cronies" – who is behind the Communist Movement. George's good friend put together an in depth look at Collectivism a number of years ago.
Eric Samuelson put this study entitled "A Brief Chronology of Collectivism" together in 1997 it is the most enlightening insight of the origin, characteristics and manifestations of Collective Thought. 
Aug. 6, 2016 – SECOND HOUR
George and Charlotte welcome Jeff Sharlet author of  "C Street:  The Fundamentalist Threat to American Democracy" – he writes
books and essays. He's the author of The Family: The Secret Fundamentalism at the Heart of American Power (Harper, 2008), a national bestselling narrative history; co-author with Peter Manseau of the experimental travelogue Killing the Buddha: A Heretic's Bible (Free Press, 2004); and co-editor of Believer, Beware: First-Person Dispatches from the Margins of Faith (Beacon, 2009). He recently completed a collection of essays to be published by W.W. Norton titled What They Wanted, and He's working on a short book about love, guns, and democracy to be published by Little, Brown, and an even shorter book about sex, violence, and a folk song to be published by Basic Books. He's editing an anthology of literary journalism about American religion for Yale University Press tentatively titled "American Religion: A History in Pieces." I'm an assistant professor of creative nonfiction at Dartmouth College and a contributing editor for Harper's and Rolling Stone.
---
July 30, 2016 – FIRST HOUR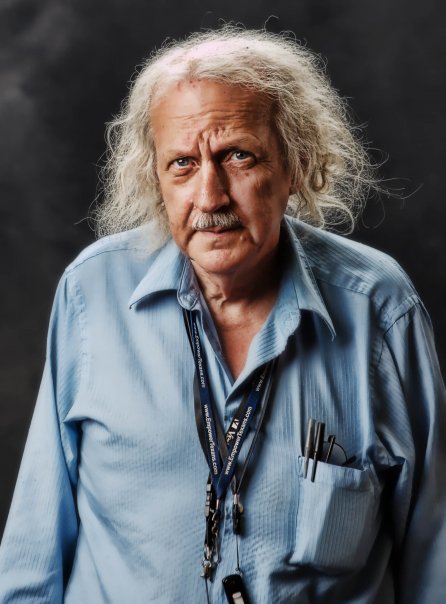 George discusses the recent situation in Turkey, he believes Erdogan is headed toward creating a dictatorship in Turkey. It has become apparent that President is constructing an Islamic State and turning his back on the Republic in addition he is establishing an alliance with Russia but still is maintaining his N.A.T.O. membership.
Reading Material: "TURKEY INTRIGUE" – an article that will explain the recent events in Turkey – Doc file
July 30, 2016 – REBROADCAST – SECOND HOUR
George Welcomes Dr. James Vaughn from the History Department of The University of Texas at Austin – We will be discussing The British East India Company and its impact on history.
"Great Britain gave China Opium than Communism to keep China down. Now the elites are constructing a western political system modeled after the Chinese Model"………….g. butler
---
July 23, 2016 – REBROADCAST – FIRST HOUR
Chicago Connections – George and Charlotte will discuss the importance during the Obama administration of The City of Chicago. 
CHICAGO CENTERS OF INFLUENCE & POWER
| | | | | |
| --- | --- | --- | --- | --- |
| THE WEALTHY | COMMODITIES | ORGANIZED CRIME | ORGANIZED LABOR | SECRECY |
| Early Capital  Base | Monopoly of Trading | Secret Partnerships | Crime and Labor Partners | Secret societies |
The Chicago Council on Global Affairs – Chairman  and Board of Directors - Lester Crown Chairman Emeritus
The Daley Machine – Old Man Daley – Richard Joseph Daley, who never lost his blue-collar Chicago accent, was known for often mangling his syntax and other verbal gaffes. Daley made one of his most memorable verbal missteps in 1968, while defending what the news media reported as police misconduct during that year's violent Democratic Convention. "Gentlemen, get the thing straight once and for all– the policeman isn't there to create disorder, the policeman is there to preserve disorder."
Richard Joseph Daley (May 15, 1902 – December 20, 1976) served for 21 years as the mayor and undisputed Democratic boss of Chicago and is considered by historians to be the "last of the big city bosses." He played a major role in the history of the Democratic Party, especially with his support of John F. Kennedy in 1960 and of Hubert Humphrey in 1968.
Daley was Chicago's third mayor in a row from the working-class, heavily Irish American Bridgeport neighborhood on Chicago's South Side, where he lived his entire life.
Daley had two bases of power, serving as a Committeeman and Chairman of the Cook County Democratic Central Committee from 1953, and as mayor of Chicago from 1955. He used both positions until his death in 1976 to dominate party and civic affairs. Daley's Democratic political machine was often accused of corruption, but while many of Daley's subordinates were jailed, Daley was never formally charged with corruption.
He is remembered for doing much to avoid the declines that some other "rust belt" cities like Cleveland, Buffalo and Detroit experienced during the same period. He had a strong base of support in Chicago's Irish Catholic community, and he was treated by national politicians such as Lyndon B. Johnson as a preeminent Irish American, with special connections to the Kennedy family…..wikipedia
He is the second longest-serving Chicago mayor in history.
The Younger Daley – Richard M. Daley, his son, is the former and longest-serving mayor of Chicago.[1]
Richard Michael Daley (born April 24, 1942), sometimes known as "Richie" Daley, is a former Mayor of Chicago, Illinois. Daley was elected mayor in 1989 and reelected in 1991, 1995, 1999, 2003, and 2007.[1] At 22 years, he was the longest serving Chicago mayor, surpassing the tenure of his father, Richard J. Daley.[2] Prior to serving as mayor, Daley served in the Illinois Senate and then as the Cook County State's Attorney.[1]
Mayor Daley took over the Chicago Public Schools, developed tourism, the construction of Millennium Park, increased environmental efforts and the rapid development of the city's North Side, as well as the near South and West sides. Mayor Daley expanded benefits to same-sex, domestic partners of City employees, and advocated for gun control. As Mayor of Chicago Daley was a national leader in privatization and the lease and sale of public assets to private corporations. Mayor Daley's budgets ran up the largest deficits in Chicago history.
Police use of force was an issue in Daley's tenures as States Attorney and Mayor….wikipedia
As Mayor of Chicago Daley was a national leader in privatization and the lease and sale of public assets to private corporations…..wikipedia
The Crowns of Chicago – Lester Crown
Mr. Crown and the President
Commercial Club of Chicago - Valerie Jarrett , William M. Daley, and Lester Crown all come together
Valerie Jarrett –  first hired Michelle Obama  onto Daley staff
Relationship with President Obama
Obama speaks with Jarrett in a West Wing corridor.
In 1991, as Deputy Chief of Staff to Mayor Richard Daley, she interviewed Michelle Robinson for an opening in the mayor's office, and offered her the job immediately.[22] Michelle Robinson asked for time to think and also asked Jarrett to meet her fiancé, Barack Obama. The three ended up meeting for dinner. After the dinner, Michelle took the job with the mayor's office, and Valerie Jarrett reportedly took the couple under her wing and "introduced them to a wealthier and better-connected Chicago than their own," and taking Michelle with her when she left the mayor's office to head Chicago's Department of Planning and Development.[23]…wikipedia
NEWS NOTES AND COMMENTS
Jesse Jackson, Wright 'arranged' Obama marriage – Chicago sources claim president was part of dark subculture
Mexican drug cartels fight turf battles in Chicago
CME Group Inc.
Type
Public
Traded as
NASDAQ: CME
S&P 500 Component
Industry
Security & commodity exchanges
Headquarters
Chicago, Illinois, The USA
Key people
Terrence A. Duffy
(Executive Chairman & President)
Phupinder Gill
(CEO)
Revenue
US$3 billion (2010), US$2.56 billion (2008)
Operating income
US$1.83 billion (2010),US$1.58 billion (2008)
Net income
US$0.95 billion (2010),US$0.72 billion (2008)
Total assets
US$38 billion (2010),US$48.13 billion (2008)
Total equity
US$20 billion (2010),US$18.69 billion (2008)
Employees
2300 (12/31/2008)
Subsidiaries
The Kansas City Board of Trade, The Chicago Mercantile Exchange, The Chicago Board of Trade, The New York Mercantile Exchange, S&P Dow Jones Indices (24.4% ownership), COMEX
Website
www.cmegroup.com
CME Group Inc. (NASDAQ: CME) owns and operates large derivatives and futures exchanges in Chicago and New York City, as well as online trading platforms. It also owns the Dow Jones stock and financial indexes, and CME Clearing Services, which provides settlement and clearing of exchange trades. The exchange-traded derivative contracts include futures and options based on interest rates, equity indexes, foreign exchange, energy, agricultural commodities, rare and precious metals, weather and real estate.[1]
The corporate world headquarters are in the Chicago Loop financial district. The corporation was formed by the 2007 merger of the Chicago Mercantile Exchange (CME) and the Chicago Board of Trade (CBOT). On March 17, 2008, it announced its acquisition of NYMEX Holdings, Inc., parent company of the New York Mercantile Exchange and Commodity Exchange, Inc (COMEX), which was formally completed on August 22, 2008.[2] The four exchanges now operate as designated contract markets (DCM) of the CME Group.[3]
On February 10, 2010, CME announced its purchase of 90% of Dow Jones Indexes including the Dow Jones Industrial Average.[4]
CME Group as the world's largest future exchanges has announced that the company will allow international investors to use the Chinese currency Renminbi as collateral for trading in all its futures products starting January 2012.[5]
CME Group owns 5% of BM&F Bovespa, the São Paulo stock exchange operator. BM&F Bovespa also owns 5% of CME Group.[6]
July 23, 2016 – REBROADCAST – SECOND HOUR
George welcomes Gerrard Williams co-author and producer of "Grey Wolf:
The escape of Adolph Hitler" Press Release  – Summary        MOVIE – BOOK
Gerrard Williams has been an International Television Journalist and film-maker for over 30 years. After graduating from Journalism College he was hired by Visnews, the international TV News Agency, where he spent two years before moving to Australia, working for ABC and Australian Associated Press as well as being Independent Radio News correspondent for two years.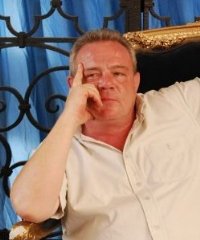 On his return to the U.K. he rejoined Visnews and after various jobs elsewhere in TV news was eventually appointed Duty Editor at Reuters Television.
He has worked as a Foreign Duty Editor at The BBC, Sky News and APTN.
Gerrard has worked and reported in over 65 countries and has set up and managed/edited projects as diverse as Superchannel News, European Business Today for BSB/SKY, Breakfast Editor at European Business News and Managing Editor at Africa Journal.
He directed his first documentary in 1983. He has been responsible for hundreds of live hours of broadcast television.
He has covered most of the top international news stories of the last 20 years, including the fall of the Soviet Union, the war in Yugoslavia, the Rwanda Genocide, the first Gulf War, the aftermath of the second and the US occupation of Iraq,and the 2004 Tsunami.
Gerrard returned to long-form film making after successfully running an independent news production company, News-Source U.K. that produced news, entertainment and documentary programming for Sony Entertainment Television and the breakfast program for European Business News (now CNBC Europe).
He has also produced corporate videos for various United Nations departments, Hilton Hotels, Berjaya Bay Hotels, Seychelles Airlines, Weavering Capital and has advised on the use of video inserts into many web-based products.
He has recently made documentary films in Kenya, Argentina and Albania, which have been broadcast by Al-Jazeera International, SIC in Portugal, Channel 4 News in the UK and SKY News.
He is currently post-producing a major Drama-Documentary "Grey Wolf" and is developing various feature film proposals.
Gerrard is married with two grown-up children, a Labrador called Max and an ancient cat "Suki".
DID HITLER–CODE NAME "GREY WOLF"–REALLY DIE IN 1945?
GRIPPING NEW EVIDENCE SHOWS WHAT COULD HAVE HAPPENED…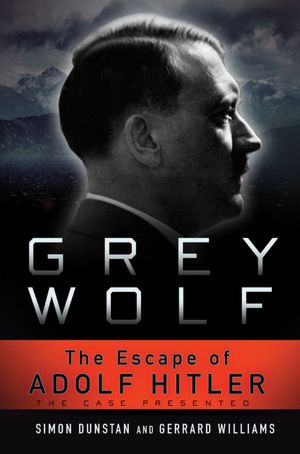 When Truman asked Stalin in 1945 whether Hitler was dead, Stalin replied bluntly, "No." As late as 1952, Eisenhower declared: "We have been unable to unearth one bit of tangible evidence of Hitler's death." What really happened?
Simon Dunstan and Gerrard Williams have compiled extensive evidence–some recently declassified–that Hitler actually fled Berlin and took refuge in a remote Nazi enclave in Argentina. The recent discovery that the famous "Hitler's skull" in Moscow is female, as well as newly uncovered documents, provide powerful proof for their case. Dunstan and Williams cite people, places, and dates in over 500 detailed notes that identify the plan's escape route, vehicles, aircraft, U-boats, and hideouts. Among the details: the CIA's possible involvement and Hitler's life in Patagonia–including his two daughters
Research: These following sites are excellent research sources to further your knowledge of the world system
The 72 Threat Fusion Centers Were Designed To Threaten You
---
July 16, 2016 – REBROADCAST – FIRST HOUR
George and Charlotte welcome – Wayne Madsen and will discuss the National Surveillance State – www.WayneMadsenReport.com
The investigative journalism motto:
"COMFORT THE AFFLICTED AND AFFLICT THE COMFORTABLE"
In the tradition of Drew Pearson's and Jack Anderson's famous "Washington Merry-Go-Round" syndicated column and I.F. Stone, this online publication tackles the "politically incorrect" and "politically embarrassing" stories and holds government officials accountable for their actions. This web site extends a warm open invitation to whistleblowers and leakers. Business as usual for the crooks and liars in Washington, DC, is over.
Wayne Madsen, Editor
May 27, 2005
July 16, 2016 – REBROADCAST – SECOND HOUR
Original Broadcast Date – DEC. 18, 2010 – George and Charlotte welcome Satyajit Das  a former trader who worked for CitiGroup and Merrill Lynch as well as a corporate Treasurer. A global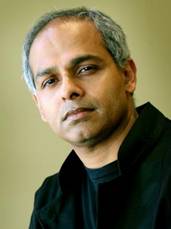 authority on and author of several key reference works on derivatives and risk management, he is the also author of Traders, Guns & Money: Knowns and Unknowns in the Dazzling World of Derivatives – Revised Edition (2006 and 2010, FT-Prentice Hall), the evolution of m an insider's account of the financial products business filled with black humour and satire, described by the Financial Times, London as "fascinating reading … explaining not only the high-minded theory behind the business and its various products but the sometimes sordid reality of the industry". In the 2006 book and in subsequent public speeches and articles published before the crisis, he pointed out the dangers of derivatives and financial products and the risk they constituted to the financial system. During the current financial crisis, Das has continued to provide insightful and thoughtful commentary onarkets.
July 9, 2016 – REBROADCAST – FIRST HOUR
George and Charlotte welcome John R. Lott Jr. – Author of  "More Guns Less Crime"  Blog
| | | |
| --- | --- | --- |
| | ABOUT JOHN LOTT | |
| John Lott |   | "Third Edition" |
| | |
| --- | --- |
| Gender | Male |
| Industry | Education |
| Occupation | Academic |
| Location | Virginia, United States |
| Introduction | Amazed how lucky I am that I have had jobs where I could just think about whatever I wanted to think about. I have published over 90 articles in academic journals. I received my Ph.D. in economics from UCLA in 1984. |
| Interests | Economics, law, crime, public choice, education, writing |
| Favorite Movies | Grosse Pointe Blank, Casablanca, Groundhog Day, Harry Brown, Rudy, High Noon, The Godfather, The Graduate, Shakespeare in Love, Braveheart, Hoosiers |
| Favorite Music | Classic Rock, Country, Creed, Steely Dan (Ricki Don't Lose that Number), John Waite (Missing You), Harry Chapin, Eric Clapton, Johnny Cash, Joe Nichols, Tom T. Hall, James Blunt, Gordon Lightfoot |
| Favorite Books | Economic Forces at Work, Hidden Order: The Economics of Everyday Life, Free to Choose, The Moon Is a Harsh Mistress, Lord of the Rings, Atlas Shrugged, . . . |
July 9, 2016 – REBROADCAST – SECOND HOUR
George welcomes Trevor Loudon  web site author of "THE ENEMIES WITHIN: Communists, Socialists and Progressives in the U.S. Congress
Wall Street and the Bolshevik Revolution
Explaining Global Communism Today
Submitted by Trevor on September 18, 2013 – 9:44 am
By J.R. Nyquist
In discussions with former KGB and GRU officers you will run across two apparently contradictory statements. Sometimes you will hear them say that the former USSR is still run by Communists, suggesting that the rulers there believe in Communism. On the other hand, they will tell you to forget about the Communist label; that the rulers of the USSR never really believed in Communist ideology, which was a deception used to manipulate large numbers of unintelligent people.
Former KGB Lt. Col. Victor Kalashnikov recently wrote several paragraphs on this subject, and it is worth presenting. Kalashnikov's key point is that Communism is strategy, not ideology. Useful idiots believe in Communist dogma, while Communist strategists do not. Here is what Kalashnikov had to say on the subject:
Ideology as such has not ever been the real driving force guiding Russia's rulers, from the Bolsheviks until the present. Ideological explanations are irrelevant. Consider the deeds of the Bolsheviks rather than the explanations or justifications given by them. Don't forget that criminals may be very eloquent and even well educated, and are capable of offering convincing-sounding rhetoric. The real problem is located elsewhere. A lot of people, those 'useful' ones, will take that rhetoric … seriously, giving it attention and respect, and even protection. Yet if we rely on 'Occam's razor,' we may remove the superficial misunderstandings caused by taking rhetoric seriously.
The Bolsheviks were basically nothing but professional gangsters and terrorists, killers and robbers, and that is unquestionably more relevant than all the ideological explanations provided by them. They were part of a broader terrorist spectrum which spread across Russia since the late 19th century and grabbed power and national wealth UNDER COVER of Marxist and Leftist-sounding slogans. They did so to mislead the Russians themselves and the foreign public – the latter often longing for 'real' socialism or communism.The slogans of the gangsters have varied substantially over time, according to the changing needs up until our day. Compare the types of Marxism preached and practiced under various general secretaries, even during different parts of their respective tenures. Marxism-Leninism was used in the USSR rather as a DECEPTION TOOL; whereas, in reality, the regime was a gangster-run state with all the unmistakable features of organized criminal activity.
I can only confirm what Viktor Suvorov once told me about the GRU as applying to the KGB: namely, that if any faithful communists happened to penetrate the intelligence staff by chance, they would be filtered out. 'You may not entrust serious matters to the people believing in all that rubbish,' Suvorov said. Take 'proletarian solidarity' for example. When and how did it work? Or take 'pauperization of the imperialist states,' or 'inter-imperialist wars,' etc. What really remained untouched among all the 'Marxists' in state power [was] the ever present and aggressive anti-Americanism. Why? – Because the United States is reasonably regarded as an INHERENT OPPONENT of 'Leftist' rule and policies. All of this also implies more power for the secret police to suppress dissent and opposition, along with the crucial role of BUREAUCRACY and all its perquisites like nepotism, corruption, etc. That's where the COMMON DENOMINATOR with Russia is to be found. Such regimes are incompatible with normal countries and doomed to seek conflict rather than cooperation.
Anti-Americanism would probably be the most distinct and unifying feature among them – so that you may take it as the only workable and articulated ideology of substance that they espouse. And, of course, Moscow supplies all anti-American forces worldwide with arms, training, secret police and subversion know-how, plus diplomatic and political cover. Clearly, the KGB and GRU have laid down firm foundations for such international alliances on institutional, material, financial and personal levels. The General Staff of the Russian armed forces has definitely integrated those Leftist regimes of Latin American into its strategic planning, including subversion, terrorism and various forms of soft power, targeting the United States and its allies. As already noted, the 'Marxist' or so-named 'liberation' ideology rather plays an operational role for the purposes of propaganda and deception.
The West seems to live with a self-made, or partly imposed from the outside, fairy tale about Russia. I'm really getting tired of continually explaining this wherever I can. Probably, the Western culture and the overall state of mind are in need, for the sake of inner balance and comfort, of an alternative to a decadent Western society. This alternative is somehow thought to be Russia, which still belongs to the European realm with all its great writers and composers of the 19thcentury. This artificial idea about a Russia that never really existed, and by no means is Putin's 'Russian Federation' anyway, is eagerly supported in Moscow. In fact, the present-day Russia is engulfed by CULTURAL REGRESS which is increasingly apparent if you look straight at arts, literature, architecture, media or public life. However paradoxically, this regress may become an effective survival strategy for Russia. Remember that a mollusk can outlive every other thing on earth because of its simple adaptive abilities. That makes Putin's Russia even more dangerous, and requires a truly fresh look at an ominous phenomenon.
Here we discover, in Kalashnikov's analysis, the keys to the whole puzzle. Not all Communists believe in the sense of religious belief. Their Communism boils down to a set of strategies. In practice, they are gangsters and terrorists. Their strategy was (and is) to destroy the United States in order to lay the entire world open to plunder. As Lenin once said, "Communism is nothing more than the scientific management of human affairs." Of all sciences, strategy involves the mass manipulation and management of people. For a criminal, this manipulation signifies mass murder and mass robbery.
It is beyond doubt, of course, that the Cold War did not end in 1991. Inside the former Soviet Union we can discern criminal totalitarian structures at work behind the scenes. These structures appear to control the large Russian corporations, media and, at minimum, maintain a veto power over government agencies in former Warsaw Pact countries and former Soviet republics. If these structures are not Communist in a strict sense, they are Communist in the sense that their actual ideology is anti-Americanism (as stated by Kalashnikov).
In terms of global strategy, these structures aim at the elimination of American power. Furthermore, these structures no longer require Marxist-Leninist ideology to function (though they do require anti-Americanism). At the same time they successfully make use of those Marxist true-believers in the West who still dream of socialist revolution.
When we look at Russian support to Venezuelan arms production, or to Russian support for Nicaragua's new military preparation, it appears that global communist revolution is still supported as part of this anti-American strategy. Kalashnikov would say that this is "part of the deception." Effectively, it doesn't matter whether the FSB/KGB and the Russian General Staff believe in Marxism-Leninism or not. Their behavior is objectively the same as Marxist-Leninist behavior – only without the attending ideological clichés.
What does Putin actually believe? Since Marxism itself is a deception aimed at a specific audience, Putin must sound like a Marxist when speaking to Marxists, but must sound like a non-Marxist when interfacing with Western leaders. In the year 2000 Vladimir Putin was asked by Larry King about the cross he wears around his neck. Putin was evasive and refused to acknowledge a belief in God. When King pressed him for an answer, he said, "I believe in the power of man." He had to give this answer because true-believing Communists in dozens of countries were listening, and he could not let them down.
When Putin first visited Cuba a journalist asked if he was still a Communist. Putin said, "Call me a pot, but heat me not." The thing that is most difficult to understand and to relate to readers is that Marxism is two things with regard to two sets of people. Marxism is a lie – a deception strategy – for the strategists. At the same time, it is a religion to the true believers.
When a Communist revolution succeeds, the regime organizes everything around the concept of maximizing strategic power. Society itself is transformed into a tool of strategy. The true-believer always finds that the final end is not Communist revolution but strategic dominance to the point of universal tyranny. This produces the actual phenomenon of so-called "Communist states." And this is, in fact, what Communism actually signifies in practice.
---
July 2, 2016 – REBROADCAST – FIRST HOUR

George and Charlotte welcome C0-Editor Mark Bauerlein of "The State of the American Mind" Book Site
Mark Bauerlein earned his PhD in English at UCLA in 1988 and has taught at Emory University since then, apart from serving as director of the Office of Research and Analysis at the National Endowment for the Arts from 2003 to 2005. Additionally, he serves as Senior Editor at First Things magazine. He is the author of several books, including Negrophobia: A Race Riot in Atlanta, 1906 (2001) and The Dumbest Generation: How the Digital Age Stupefies Young Americans and Jeopardizes Our Future; Or, Don't Trust Anyone under 30 (2008).
Co-Editor

Adam Bellow is editorial director of Broadside Books (HarperCollins) and president, Liberty Island Media. A longtime editor of books by conservative writers, thinkers, and political figures, he is also the author of In Praise of Nepotism: A Natural History (2003) and the editor of New Threats to Freedom: From Banning Ice Cream Trucks in Brooklyn to Abandoning Democracy Around the World (2010).
What has the "American Mind" become?
In 1987, Allan Bloom's The Closing of the American Mind was published, a wildly popular book that drew attention to American culture's shift away from the tenets that made America—and Americans—unique. Bloom focused on a breakdown in the American curriculum, but many sensed that the issue affected more than education. The very essence of what it meant to be an American was disappearing.
Since then, the United States has experienced unprecedented wealth, rising enrollments in higher education, and miraculous technology advancements. At the same time,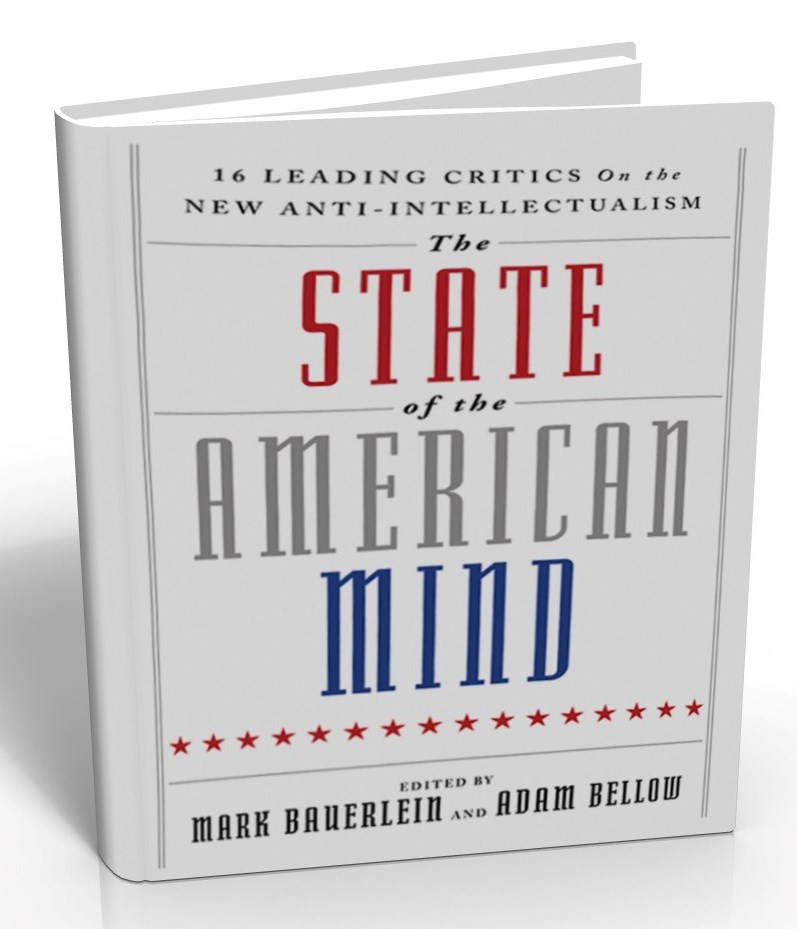 however, the American mind has deteriorated. Citizens have meager knowledge, low skills, fading civic interest, high narcissism, and abundant distractions. Benjamin Franklin's "self-made man," jealous of his rights and attuned to current events has become a self-absorbed, media-saturated, politically-correct adult more or less dependent on the state.
Editors Mark Bauerlein and Adam Bellow have brought together a group of cultural and educational experts to discuss the root causes of the decline of the American mind in fifteen original essays. Their arguments are acute, and they compile profuse empirical evidence for the conclusions they draw. Taken together, the contributions offer a unique assessment of our present state as well as a warning, foretelling what we may yet become.
July 2, 2016 – REBROADCAST – SECOND HOUR – George welcomes Dr. Ravi Batra (book site) author of "End Unemployment Now"
Dr. Ravi Batra is a professor of economics at Southern Methodist University, Dallas, is the author of five international best sellers. He was the chairperson of his department from 1977 to 1980. In October 1978, because of dozens of publications in top journals such as the American Economic Review, Journal of Political Economy, Econometrica, Journal of Economic Theory, Review of Economic Studies, among others, Batra was ranked third in a group of "superstar economists," selected from all the American and Canadian universities by an article in the learned journal, Economic Enquiry. In 1990, the Italian prime minister awarded him a Medal of the Italian Senate for writing a book that correctly predicted the downfall of Soviet communism, fifteen years before it happened.
Dr. Batra has been written up in major newspapers and magazines, such as the New York Times, Washington Post, USA Today, Time, Newsweek, the U.S. News and World Report,
and appeared on all major networks including CBS, NBC, CNN, ABC, CNBC, among others.  In 2009, Batra received the Pratina and Navin Doshi Award for his contributions to economic analysis.
Some Comments on Dr. Batra's Work:
"Ravi Batra has made an outstanding reputation in the United States as an international economic theorists in the best Western tradition."  Leonard Silk, New York Times
"The forecasting record of this widely respected Southern Methodist University economist has won glowing praise from
many pragmatic investment masters."  Tom Peters, Chicago Tribune
"Dr. Batra writes about his subject as clearly as if he were telling bedtime stories." Christopher Lehmann Haupt, New York Times
"The good professor has a formidable academic reputation and, from what I know, his forecasting record is impressive." Barton Biggs, Morgan Stanley
"Batra [is] a scholar who has earned a considerable reputation as an expert on trade."  Albert Crenshaw, Washington Post
"His predictions in the early 1980s of low inflation, falling oil prices and a wave of mergers-mocked for years-have proved close to the mark." Thomas C. Hayes, New York Times
"Ravi Batra was used to making tumultuous global forecasts and having nobody listen-then predictions started to come true."  Chip Brown, Associated Press
Resources: