George Speaks about two false concepts used to cover up Pedophilia
Cyber Spy Actions
Listen to the program in the Austin Texas area on 89.1 fm – If you live outside the Austin Texas broadcast area you can listen live every sat. night to our live stream –  Click on this live stream every Sat. night  7-9pm, CDT
In addition listen to us on www.tunein.com – search Texas Liberty Radio
Go here to The Secret Truth old site – this will always be available even as we update our site to this new format
or – Stay here for future updates – we will be building a new site and will from now onward be posting here all new programs

---
"TURKEY INTRIGUE" – an article that will explain the recent events in Turkey – Doc file
---
"Osama bin Laden's son vows revenge against US for killing his father in audio message posted online -In a 21-minute speech released by Al-Qaeda, Hamza bin Laden promises to continue the global militant group's fight against the United States" – A PROBLEM WITH THIS REPORT IS THE SOURCE – SITE Intelligence Group, an organisation that tracks white supremacist and Jihadi Organisations online - In the most recent pronouncement by Hamza he threatens the Saudi Kingdom – HERE'S WHAT JAMES TRACY WRITES ABOUT THAT GROUP
---
PROGRAMS – July 1, – Dec. 31, 2017
July 22, 2017 –REBROADCAST –

FIRST HOUR
Tod Fletcher sitting in for David Ray Griffin author of "Cognitive Infiltration: An Obama Appointee's Plan to Undermine the 9/11 Conspiracy Theory"
David Ray Griffin is Professor of Philosophy of Religion and Theology, Emeritus, Claremont School of Theology and Claremont Graduate University in Claremont, California, where he remains a co-director of the Center for Process Studies.
He has published (as author or editor) 34 books, primarily in theology, philosophy, and philosophy of religion, with special emphases on the problem of evil and the relation between science and religion.
Ten of his books deal with 9/11: The New Pearl Harbor: Disturbing Questions about the Bush Administration and 9/11 (2004), The 9/11 Commission Report: Omissions and Distortions (2005), Christian Faith and the Truth about 9/11: A Call to Reflection and Action (2006), 9/11 and American Empire: Intellectuals Speak Out (2006, co-edited with Peter Dale Scott), Debunking 9/11 Debunking: An Answer to Popular Mechanics and Other Defenders of the Official Conspiracy Theory (2007),  9/11 Contradictions: An Open Letter to Congress and the Press,  The New Pearl Harbor Revisited: 9/11, the Cover-Up, and the Exposé (2008), Osama bin Laden: Dead or Alive? (2009), The Mysterious Collapse of World Trade Center 7: Why the Final Official Report about 9/11 is Unscientific and False (2010), and Cognitive Infiltration: an Obama Appointee's Plan to Undermine the 9/11 Conspiracy Theory (2010).
Tod Fletcher has assisted David Ray Griffin in the writing of eight books on 9/11 (from The 9/11 Commission Report: Omissions and Distortions to Cognitive Infiltration).  He is a co-producer of "Guns and Butter," a weekly radio program on KPFA-FM in Berkeley, CA, which has aired many ground-breaking shows on the truth of 9/11 since October, 2001.  He also helps get vital information to the public at www.WantToKnow.info.  He has written and given interviews on 9/11 truth since January, 2002.  He blogs at www.911blogger.com/blogs/tod-fletcher
July 22, 2017 – REBROADCAST –

SECOND HOUR
George welcomes Roger Stone author of: "The Making of the President 2016: How Donald Trump Orchestrated a Revolution"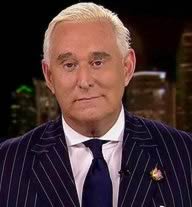 Roger Stone: The man behind the Stone Cold Truth  www.StoneColdTruth.Com

Roger Stone is a seasoned political operative and pundit. A veteran of nine national presidential campaigns, he served as a senior campaign aide to three Republican presidents. An outspoken libertarian, he is the author of the New York Times bestseller "The Man Who Killed Kennedy: The Case Against LBJ" and has written for Fox Opinion, Breitbart News, StoneZone.com, the Daily Caller and the Op-Ed page of the New York Times. A well-known voice in politics for over forty years, Roger Stone often gives insights on behind-the-scenes political agendas on Fox News and InfoWars and has been banned by CNN and MSNBC for his outspoken and politically in correct criticism of Bill and Hillary Clinton. Follow him at StoneColdTruth.Com
---
George covers current news, Dobbs and Hannity critize the deep state's assault on Trump
July 15, 2017 –REBROADCAST – 

SECOND HOUR
WE DEDICATE THIS PROGRAM TO….
……..Tom Philpott – Who labored tirelessly to protect our children!
George welcomes Henry Vinson and Nick Bryant authors of Confessions of a D.C. Madam – Henry W. Vinson is the former funeral director for W. W. Chambers Funeral Home, who also owned and operated the largest gay escort service in Washington, DC. He lives in Cincinnati, Ohio.
Author's Book Site – Buy here or here - Amazon
An insider's look into a nefarious governmental smear and cover-up campaign
A firsthand account of how public officials and other well-connected individuals have been compromised or blackmailed by their sexual improprieties, Confessions of a DC Madame relates the author's time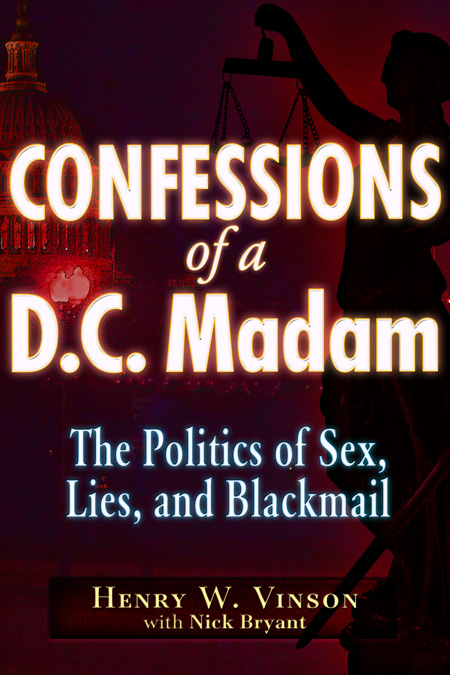 running the largest gay escort service in Washington, DC, and his interactions with VIPs from government, business, and the media who solicited the escorts he employed. The book details the federal government's pernicious campaign waged against the author to ensure his silence and how he withstood relentless, fabricated attacks by the government, which included incarceration rooted in trumped-up charges and outright lies. This fascinating and shocking facet of government malfeasance reveals the integral role blackmail plays in American politics and the unbelievable lengths the government perpetrates to silence those in the know.
It should be noted that during the period that Henry Vinson operated his Gay escort service in Washington D.C. – though he was pressured to supply underage children he never did so!
---
July 1&8, 2017 –REBROADCAST – 

FIRST HOUR
George welcomes Dr. Laura Pressley Bio – Her Web Site – we will discussing legal difficuties that arose during and after her election to the City of Austin, City Council in the December 16, 2014 election in which she lost the election, a recount uncovered many problems with this electronically counted election.
Dr. Laura Pressley is a former candidate for the Austin City Council and has cracked the code of electronic voting corruption in Texas and has filed an historic election contest with evidence of how county election corruption occurs. Dr. Pressley's recent legal case, currently in the Texas Supreme Court, uncloaks the truth about electronic voting in Texas.
She has given over 150 non-partisan presentations across the state on the technical details of how Texas' electronic voting machines are not adhering to state laws, how electronic voting corruption is occurring all over Texas, how it occurs, and what is being done about it. With all the election integrity issues being reported across the state, Texans have had enough. We are ready to take back our power at the voting booth and Dr. Pressley discusses how we can ensure honest elections happen in Texas.
Dr. Pressley is a native Texan and earned her Ph.D. in Physical Chemistry from UT Austin and was an engineer and gross margin business manager in the semiconductor industry in Austin for 17 years. She holds 4 US patents on semiconductor device technology and is the co-author of numerous peer reviewed scientific articles.
Dr. Pressley has appeared on the CBS Early Show, Good Morning Austin, Roger Stone's Stone Cold Truth Radio Show, and many others. She has testified as a citizen's advocate to the Texas Senate and House on election and technology issues and has served on the Executive Committees of several boards in Austin.
July 1&8, 2017 –REBROADCAST –  SECOND HOUR –  Memorial Program for Joyce Riley Born 7/31/1948 – Died 6-25-2017 - she passed away on Sunday June 25, 2017

Joyce Riley's Speech in Houston Texas - Jan. 15, 1996
911 – In Plane Site – Documentary